Dune HD Pro Vision 4K Solo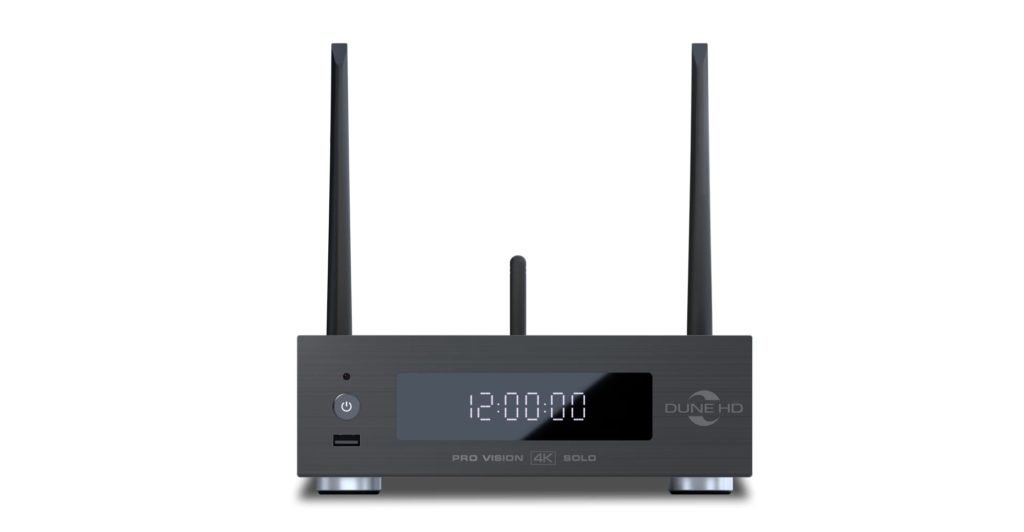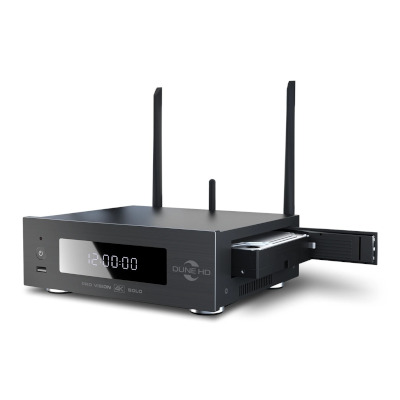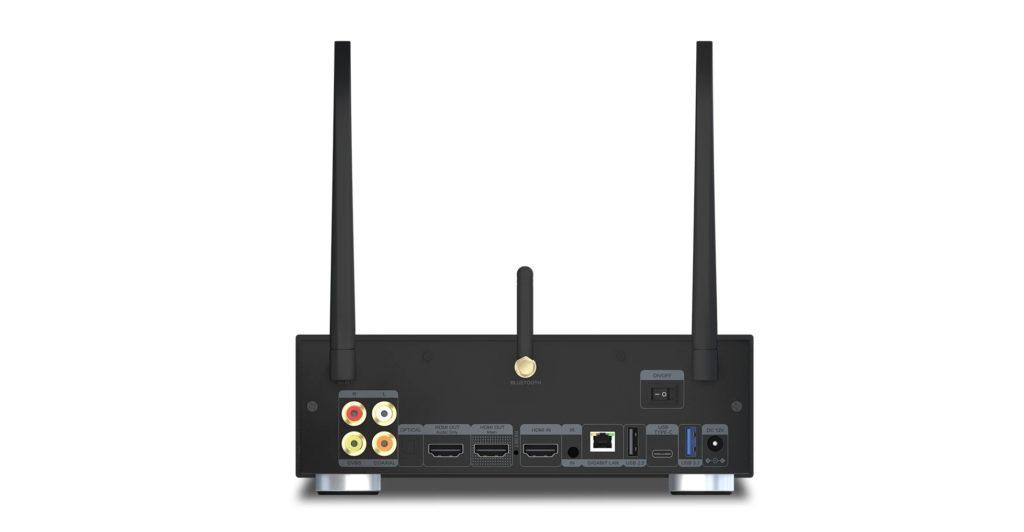 Dolby Vision  
The newest model of media player from Dune HD  with support for Dolby Vision. It is a development of the model Dune HD Pro 4K Plus II. With Dolby Vision, every single pixel has a much wider range of colors and contrast. The technology also adjusts the image quality frame by frame for realistic reproduction of movie action scenes. Watching TV shows and new episodes of your favorite Netflix series, created with Dolby Vision support, for a rich relaxation experience.
.
Dolby Vision &
HDR10+ Media Player and
YouTube 4K HDR,
Android Smart TV box
on Realtek RTD1619
with HDD rack
and two HDMI outputs.
High-End video quality,
BD 4K menu, BD3D, HD audio,
1Gbit Ethernet,
WiFi ac 2T2R, BT,
USB Type-C, USB 3.1,
HDMI input,
4GB RAM,
32GB flash.
New options
Dolby Vision and HDR10+
The media player supports not only HDR technology (supported by the previous generation of media players), but also the most latest and advanced Dolby Vision and HDR10+ technologies. In conventional HDR technology, the brightness range is set at the beginning of the film and does not change during the film, so completely dark and completely bright scenes may have insufficient detail. In the latest Dolby  and HDR10+ technologies, the brightness range can vary from frame to frame, so the maximum picture detail is provided even in scenes that contain only dark or only light elements.
VP9 profile 2 and YouTube 4K HDR support
The media player supports not only the old VP9 video codec (which does not support HDR), but also the newest VP9 profile 2, which supports HDR and which is used in YouTube for 4K HDR content.
Android 9
For Android applications, the media player uses a modern Android version 9.0. This provides improved support for the newest Android apps.
3 antennas
3 external antennas (two antennas for Wi-Fi 2T2R + one separate antenna for Bluetooth) improve the performance of Wi-Fi and Bluetooth.
Bluetooth 5.0
The media player uses the new Bluetooth version 5.0 (the previous generation media players were using version 4.x).